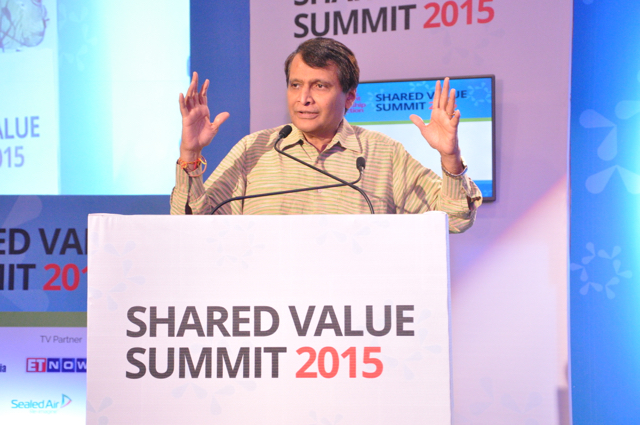 India needs sustainable business models under which companies work along with the government to bring prosperity to a large number of people in the country, Railways Minister Suresh Prabhu said on Friday.
"Businesses should focus on creating new products and services that help people access something which they aspire for but were never able to get," he said, in his address at the Shared Value Summit here. BusinessLine is a media partner for the summit.
Sustainable long-term business models cannot exist in which businesses gain and consumers lose, Prabhu said.
"Businesses need to focus on bringing more and more consumers to the marketplace and therefore need to create products and services that target people at the bottom of the pyramid," he said.
At the same time, the government's policy role focuses on creating purchasing power so that more people have more money in their pockets, he said, adding that the current government's policies like direct cash transfer is aimed at giving purchasing power to the vulnerable sections of society.
"We need institutions which protect consumer interest, we need enlightened minds and leadership and we need awareness so consumers can make informed choices. Ultimately, aligning business interest to society is better for the long term. This is important for sustainable business models to have an effective outcome and create social public good," Prabhu added.
Read the original article: Click here