Sandeep Goyal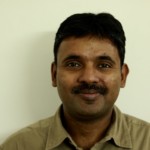 CEO, Shared Value Initiative India
Sandeep Goyal leads the Shared Value Initiative of Institute for Competitiveness, India. He is responsible for aligning with the different stakeholders to expand the foot-prints of shared value in India. He came into this role with over 16 years of experience in the IT industry across the global product based and IT delivery organizations. He holds Fellow (EFPM) in Strategic Management (Social Entrepreneurship), PGPM (International Business) and BE (Computer Science and Engg.). He visited Martin Prosperity Institute (Rotman School of Management, University of Toronto, Canada) as a Research Scholar during 2013. He has published research papers and teaching cases across international journals and Ivey Publishing. The research interests include themes related to Business Models in Emerging Markets, Social Entrepreneurship, Shared Value, Circular Economy and Sustainable Development.
Mark Kramer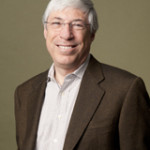 Mark Kramer is co-founder and Managing Director of FSG, a nonprofit consulting firm established in 2000 and specializing in strategy, evaluation, and research. As the primary overseer of FSG's consulting practice, he helps drive the vision and growth of the firm and leads engagements across all of FSG's impact areas, with a particular focus on shared value. A prolific author, Mr. Kramer's work is regularly featured in major publications, and he is a frequent speaker around the world on topics in catalytic philanthropy, collective impact, creating shared value for corporations, new approaches to evaluation, impact investing, and social entrepreneurship. He is the co-author of four Harvard Business Review articles with Professor Michael E. Porter of Harvard Business School.
Justin Bakule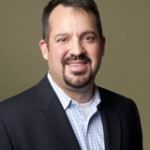 Justin Bakule has over ten years of experience working with a variety of corporate, nonprofit, and community foundation clients domestically and abroad. Justin's work at FSG has focused on strategic planning including market analysis and strategy development. He has spent the past two years leading teams focused on agricultural development challenges both in the developing and developed worlds, including cocoa strategies in West Africa and rice strategies in the Mississippi Delta. Justin's in-country experience includes work in Mali, Côte d'Ivoire, Rwanda, and Kenya. Also, Justin has led work on developing innovative community engagement strategies for a private foundation.
Justin's previous experience includes time spent both in the private and nonprofit sectors, as well as in international development. He spent two years as a Peace Corps volunteer in Mali, working with the Ministry of Tourism. Before Peace Corps, Justin was a management consultant with PwC Consulting and IBM, where he worked with Fortune 500 companies developing corporate and operational strategies.
Ravi Venkatesan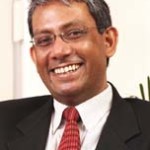 Ravi Venkatesan is the former Chairman of Microsoft India and the founder Chairman of Social Venture Partners India, a network of engaged philanthropists addressing social problems through venture philanthropy. He is also a Venture Partner at impact investor Unitus Seed Fund. Ravi advises several global firms and serves on the boards of Rockefeller Foundation, Infosys Ltd, and Strand Lifesciences. He is the author of an acclaimed book "Conquering the Chaos: Win in India, Win Everywhere" published by Harvard Business Review.
As Chairman of Microsoft India between 2004 and 2011, Ravi helped build India into Microsoft's second-largest presence in the world and one of its fastest growing markets. Prior to Microsoft, Ravi was the Chairman of publicly held Cummins India and led its transformation into India's leading provider of engines and power solutions.
Ashok Kumar Pavadia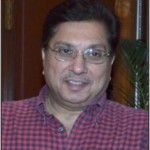 IRTS officer Ashok Kumar Pavadia is the Adviser to the Inter-State Council Secretariat. 

Pavadia, a 1980 batch Indian Railway Traffic service (IRTS) officer, was serving as Joint Secretary in the Department of Public Enterprises. 

He has been appointed to the rank and pay of Additional Secretary against the existing vacancy, an order issued by the Department of Personnel and Training (DoPT).
Dr. Wilfried Aulbur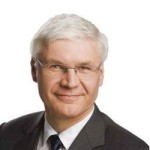 Dr. Wilfried Aulbur holds the position of Managing Partner for Roland Berger in India, based in Mumbai.
Professionally, Dr. Aulbur brings with him a wealth of international experience and extensive business exposure to a variety of functions and activities within the automotive industry. Before joining Roland Berger Strategy Consultants, he was the Managing Director and CEO of Mercedes-Benz India where he was responsible for the production, sales and after sales of Mercedes-Benz passenger cars, buses and trucks (2006-2010). As the Executive Assistant to the Head of Mercedes Car Group (2003 to 2005), Dr. Aulbur provided support in various strategic and operational initiatives within the global Mercedes Car Group organization.
Between 2000 and 2002, he headed the Business Development and Strategy function at the Mercedes-Benz Research & Development Centre India (Bangalore). Before that, he held positions in Germany at Airbus and the Daimler Headquarters as well as in the US at the Chrysler Corporation.
Dr. Amit Kapoor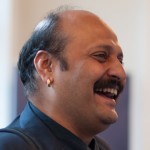 Dr. Amit Kapoor is President & CEO of India Council on Competitiveness; Honorary Chairman at Institute for Competitiveness, India & Prosperity Institute of India and Editor-in-Chief of Thinkers (Magazine). He is also the Chair for the Social Progress Imperative and Shared Value Project in India. He is an affiliate faculty for the Microeconomics of Competitiveness & Value-Based Health Care Delivery courses of Institute of Strategy and Competitiveness, Harvard Business School and an instructor with Harvard Business Publishing in the area of Strategy, Competitiveness and Business Models. He has been inducted into the Competitiveness Hall of Fame at Harvard Business School, which is administered by Institute for Strategy and Competitiveness at Harvard Business School.
Richie Ahuja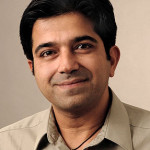 Richie Ahuja is an expert in business development strategies and spearheads EDF's engagement in Asia, with an emphasis on India, Korea and Vietnam. Richie is focused on exploring innovative local ideas for promoting low-carbon development and on disseminating information and best practices around these ideas.
Richie is an expert in international business, having worked in industries such as logistics, recycled paper, telecommunications and financial software. He received his MBA in International Business from the Thunderbird School of Global Management and his B. Com (Honors) from St. Xavier's College in Calcutta, India.
Mukund Padmanabhan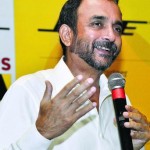 Mukund Padmanabhan is the Editor, of The Hindu Business Line. He took over as Editor in August 2012, before which he worked for The Hindu for the last 15 years. An M-Phil in Philosophy, he studied in Chennai, Delhi and the London School of Economics. He worked briefly as a lecturer at Delhi University before switching to journalism. In his career as a journalist, he has reported from various countries including Sri Lanka, Britain, Australia, Malaysia, Britain and other countries in Europe
Anil Sinha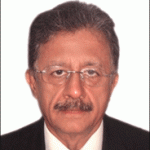 Anil Sinha is Regional Head Inclusive Business South Asia at International Finance Corporation. He was till recently, the Regional Head of Advisory Services in South Asia, which he started from scratch when based in Dhaka.
Anil has been with IFC for about 22 years and started his career as an Investment Officer based in Harare, Zimbabwe. He has lived and worked in Africa, East Asia, and South Asia and also in the UK and US. His work entails working with the private sector to create sustainable impact – both large companies driving down to the base of the pyramid as well as small companies scaling up. He is a regular speaker at various seminars and forums.
He started his career in the UK in 1974 and has more than 35 years of experience in Private Sector development. He was Managing Director of an International Project Management and Consulting company before joining IFC.