Recipients of Porter Prize on Creating Shared Value
Professor Michael E. Porter and Professor Mark R. Kramer urge leaders to recognize that "shared value is not social responsibility, philanthropy, or even sustainability, but a new way to achieve economic success". As a step forward in this direction, Shared Value Initiative India recognizes the organisations that are using shared value activities in their business models and bringing a positive change in society . Such organizations are awarded Porter Prize on Creating Shared Value.
The central premise behind creating shared value is that the competitiveness of a company and  health of communities around it are mutually dependent. Recognizing and capitalizing on the connection between societal and economic progress has the power to unleash the next wave of global growth and to redefine capitalism.
Companies create shared value in the following three ways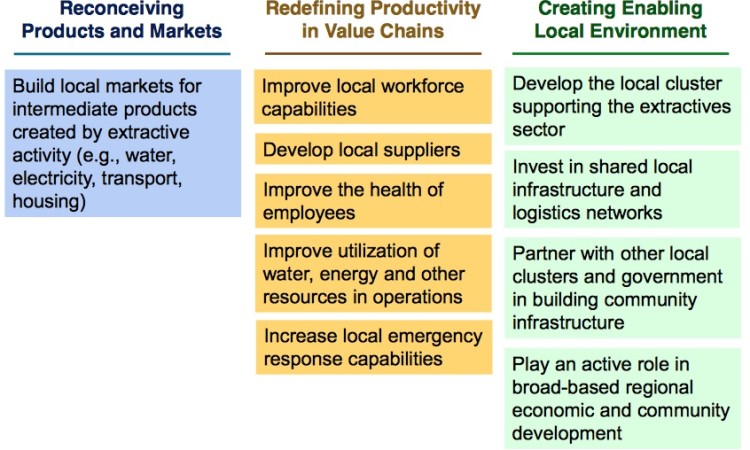 The companies are evaluated on measures of Social problem being addressed, Geographical reach and societal activities, Investments in community development on business & Linkage between the social problem and company's competitive position and strategy.