Creating Shared Value is about changing role of business in society:
The concept was defined in the Harvard Business Review article "Creating Shared Value" (January/February 2011), by Professor Michael E. Porter and Mark R. Kramer. The authors identified three ways in which shared value can be created:
Defining markets in terms of unmet needs or social ills and developing profitable products or services that remedy these conditions. Example: BD developed a new type of safety syringe to reduce healthcare workers needle-stick injuries. This product innovation grew to $2 billion, approximately a quarter of the company's revenue.
Increasing the productivity of the company or its suppliers by addressing the social and environmental constraints in its value chain. Example: By reducing packaging and improving delivery logistics, Walmart saved $200M in distribution costs while growing the quantities being shipped.
Strengthening the competitive context in key regions where the company operates in ways that contribute to the company's growth and productivity. Example: Cisco reduced a key constraint to growing its addressable server market by launching the Networking Academy to train over four million network administrators globally.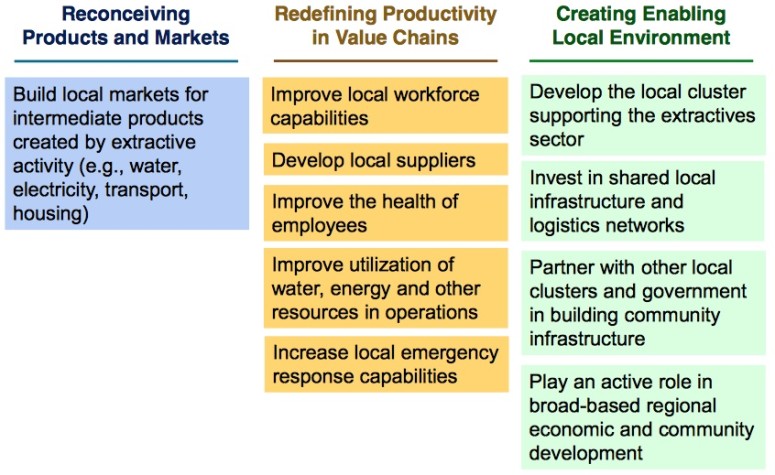 Shared value is not about redistributing value created through philanthropy or about including stakeholders' values in corporate decisions. Rather, shared value focuses on the creation of meaningful economic and social value – new benefits that exceed the costs for the business and society.
Learn more about Shared Value from Dr. Amit Kapoor