This month we are pleased to spotlight the details of the Social Enterprise Summit, which was held on July 1 at The Lalit, Mumbai.

The event brought together corporates, social enterprises, and civil society leaders on a common platform. The day started with impressive keynotes featuring Raj Sisodia, Founder, Conscious Capitalism and Jordan Kassalow, Founder, Vision Spring. The keynotes were followed by intriguing panel discussions on the idea of Conscious Capitalism and the Role of Social Entrepreneurs in moving towards Shared Value. The deliberations during the event focused on how businesses can be more successful if the focus is changed from making profits towards balancing the interests of key stakeholders – customers, employees, investors, communities, suppliers and the environment.

The event left the impression on everybody's mind that Conscious Capitalism is gradually emerging as a strong and viable form of doing business.

The updates on the event are shared below. We would also request you to block your calendar for the Shared Value Summit scheduled on November 18, 2016, at The Leela, Gurgaon.

Until next time
Sandeep Goyal
CEO, Shared Value Initiative India
Highlights of The Social Enterprise Summit 2016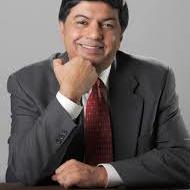 Raj spoke about how the idea of Conscious Capitalism is finding greater relevance than ever before….more
Keynote by Jordan Kassalow on 'New Age Social Entrepreneurship'
Jordan shared his journey on how he created VisionSpring and changed thousands of lives for the better each year….more
Experts debate on the scope of conscious capitalism and  the way companies across the world are redefining capitalism….more
Panel discussion on 'Role of Social Entrepreneurs: Moving towards Shared Value'
Experts from varied organizations discuss on how social enterpreneurs or social businesses are moving towards shared value…more
From last year's Paris Climate Talks to the UN's newly announced 2030 Agenda, the world is coming together on urgent issues like climate change and global health crises – and no matter the sector in which you find yourself, these issues affect all of our futures….more
Be a part of the Initiative
Shared Value Initiative India (SVII) is the exclusive regional partner of the Shared Value Initiative. Shared Value Initiative's founders are Professor Michael E. Porter of Harvard Business School & Mark R. Kramer, Co-founder & MD of FSG.
SVII's objective is to bring the realization, understanding, adoption, and implementation of the best practices for creating shared value among the organizations operating in India.
Organizations can be partners/members of SVII through various membership tiers. You can learn more about membership at https://sharedvalue.in/membership/,or you can send me an email  at sandeep.goyal@sharedvalue.in
Shared Value Initiative India

www.sharedvalue.in

U – 24 / 8, DLF Phase – 3, Gurgaon – 122 002, Haryana, India
You received this email because you signed up on our website or made purchase from us.